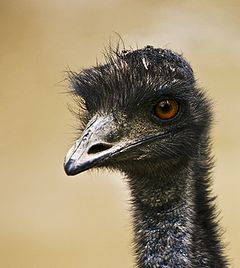 Shortly after World War I, many ex-soldiers began wheat farming in Western Australia. Emus regularly migrate after their breeding season, and discovered the new wheat farms to be a great habitat for them.
As many as 20,000 Emus migrated to farm areas. They ate and ruined mass quantities of the farmer's crops. The government eventually stepped in when the population numbers of the Emus soared out of control.
Australia employed soldiers wielding machine guns to eliminate the Emus. Farmers had to ask assistance of the government 3 more times to control the Emus.